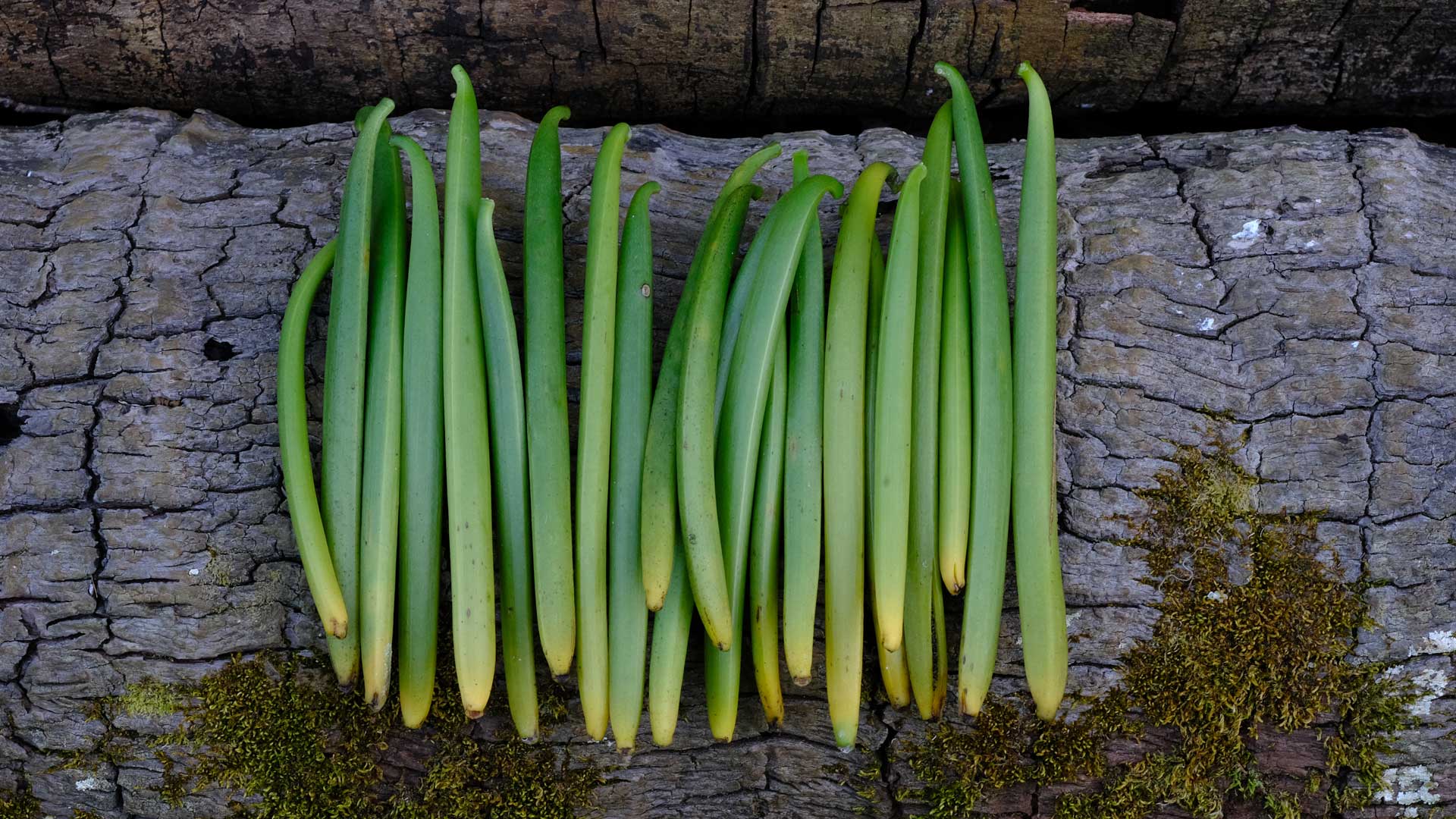 We're a cou­ple of months into the har­vest by now, and the beans are com­ing in strong. It's been a sea­son that starts ear­ly and ramps up slow­ly. The same is hap­pen­ing with the flow­ers: we got our first buds in late January, and although we're pol­li­nat­ing every day, the num­ber of flow­ers we're see­ing has increased slow­ly since then.
Unseasonably Dry Year
This year has brought an unusu­al peri­od of dry weath­er, which is affect­ing every­thing around the home­stead. Young vanil­la plants are espe­cial­ly vul­ner­a­ble and sev­er­al columns in the new vanillery have suf­fered set­backs and failed to grow. We're tak­ing the unusu­al step of hav­ing to hand water to keep things grow­ing. Mature vanil­la plans are quite drought-resis­tant, but these new guys are hav­ing a hard time devel­op­ing the essen­tial feed­er roots need­ed for that kind of robustness.
In the main vanillery, insect pests that usu­al­ly don't pose much of a prob­lem are set­ting up shop and doing some dam­age. We're tak­ing care of that, but being an organ­ic grow­er means that what we need to do takes more work and time. It's all about gen­tle and per­sis­tent mea­sures when you work with nature.
Yes, It's Looking Great
Despite the chal­lenges, in gen­er­al the vanillery is thriv­ing and healthy, plen­ty of beans to har­vest for this year and the flower buds are every­where, sig­nal­ing anoth­er good crop in 2023.