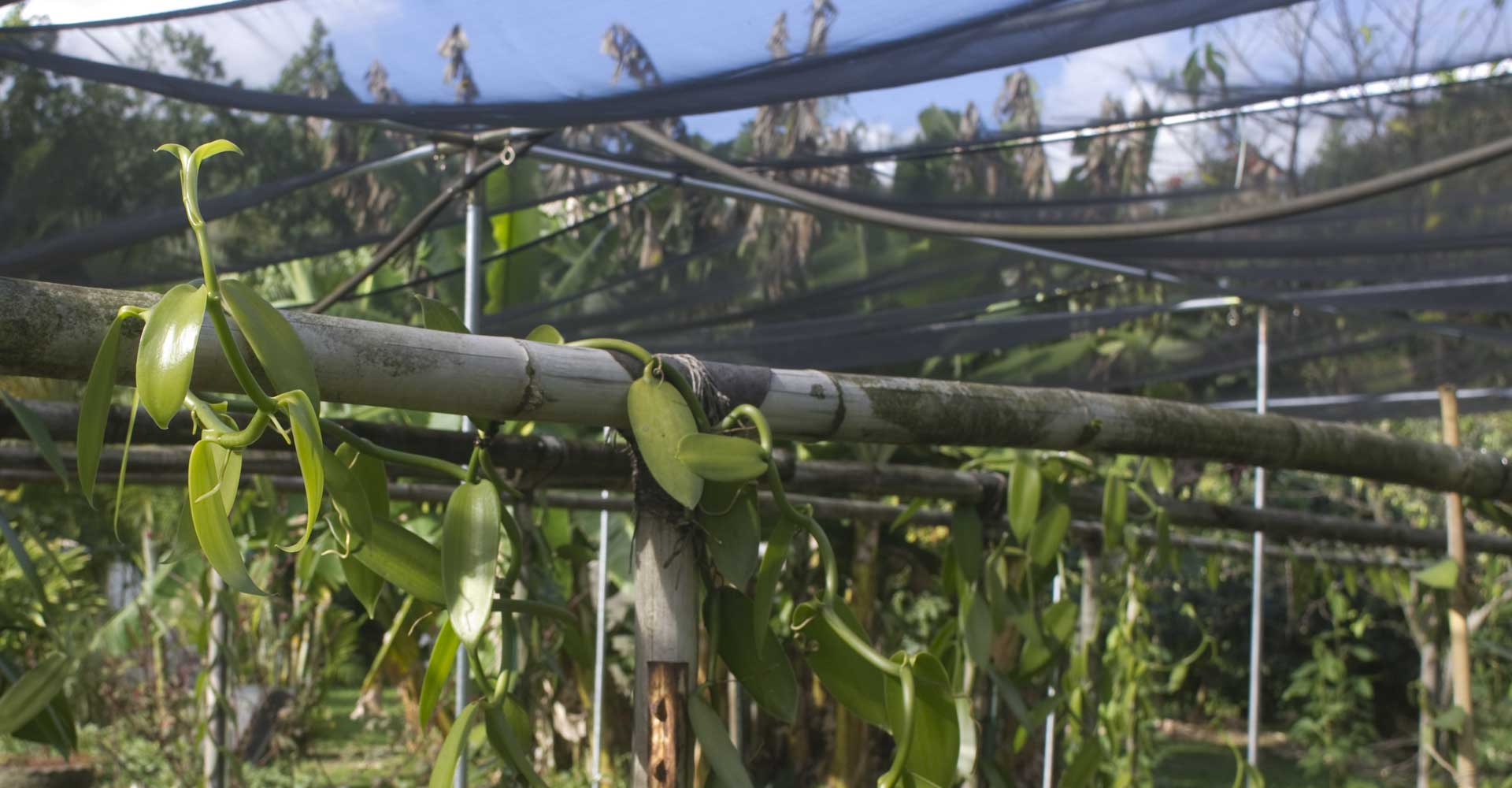 It occurred to me today that count­ing new shoots might be a good way to mon­i­tor the flow­er­ing poten­tial of the vanillery. I was inspect­ing the vines and think­ing about ways to quan­ti­fy the suc­cess of each plant­i­ng. For each cut­ting we plant­ed, most sprout­ed one new shoot, a few more than one. Enough time has passed so that some of the orig­i­nal new shoots have thrown off new shoots them­selves. Since each node of the vanil­la plant can either grow a new shoot or flower once (if at all), it is nec­es­sary to keep the vines con­stant­ly grow­ing. Maintaining a good num­ber of grow­ing tips means more poten­tial flow­er­ing loca­tions for the next season.
First year vines are smooth and soft to the touch, espe­cial­ly the grow­ing tip, which is quite soft and ten­der. As the vines age, they get dark­er, hard­er and end up being quite stur­dy with a dull, waxy sheen. In the first year, the vines are going for dis­tance, tend­ing to climb as high as pos­si­ble with­out wast­ing ener­gy on side shoots. In the sec­ond or third sea­son, the mature nodes are like­ly to branch or flower if there is suf­fi­cient vitality.
In march of 2015, I count­ed 38 grow­ing tips in the vanillery.