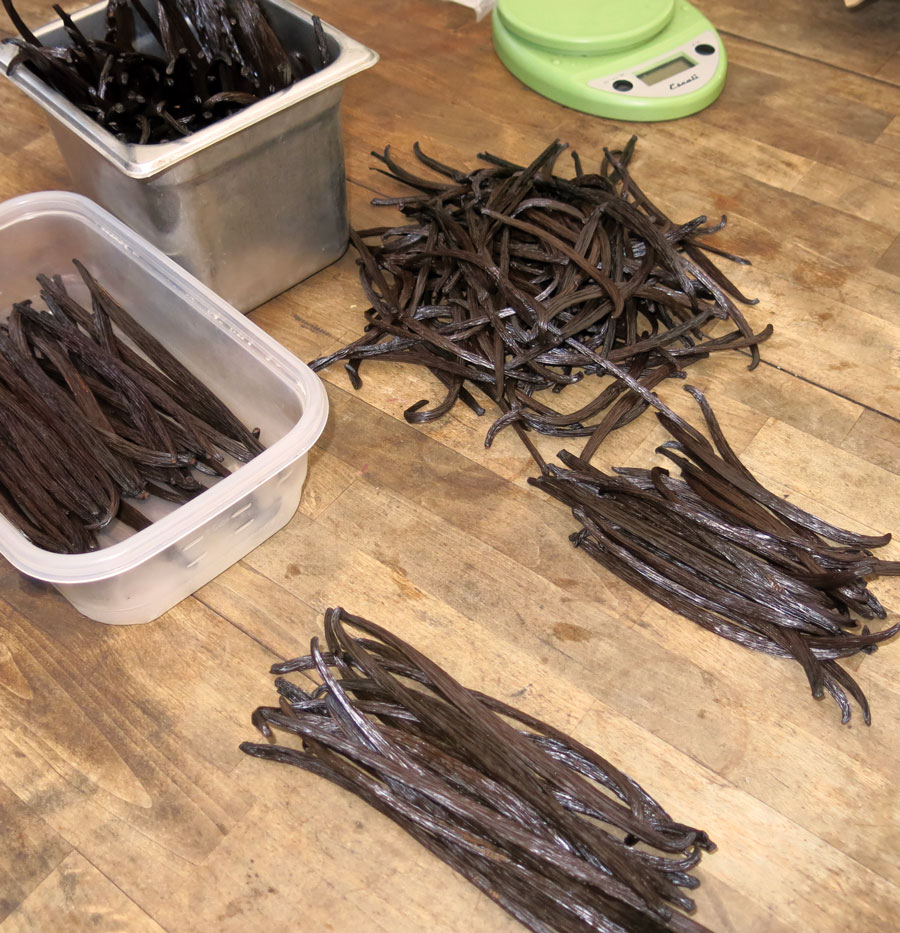 The beans we har­vest­ed late last win­ter have now cured and aged enough to be sold! There will only be lim­it­ed quan­ti­ties at first, as beans that were har­vest­ed lat­er in the sea­son are not done aging yet.
A Small-ish Harvest this Year
For prob­a­bly sev­er­al rea­sons, flower and fruit set last spring (2018) was not as strong as the year before. I don't know if this expe­ri­ence was shared by oth­er vanil­la farm­ers, but we cer­tain­ly had a lot of rain last spring. The cur­rent the­o­ry is that rain dur­ing the pol­li­nat­ing sea­son can affect pol­li­na­tion rates.
Anyway, this year we are going to have some­thing like 2/3 the amount of beans we had last year. And with less avail­able stock, prices will inch up slight­ly. An ounce of grade A beans is now going to be $35, up from $33 last year.
Even with that, we still offer a real­ly good price for Hawaiian vanil­la beans com­pared to oth­er grow­ers in the state. We are a bit of an out­lier in that we sell our beans by the ounce (instead of by the bean). This is because we want to be a sup­pli­er of vanil­la to peo­ple who real­ly want to use the beans, they are not just a souvenir.