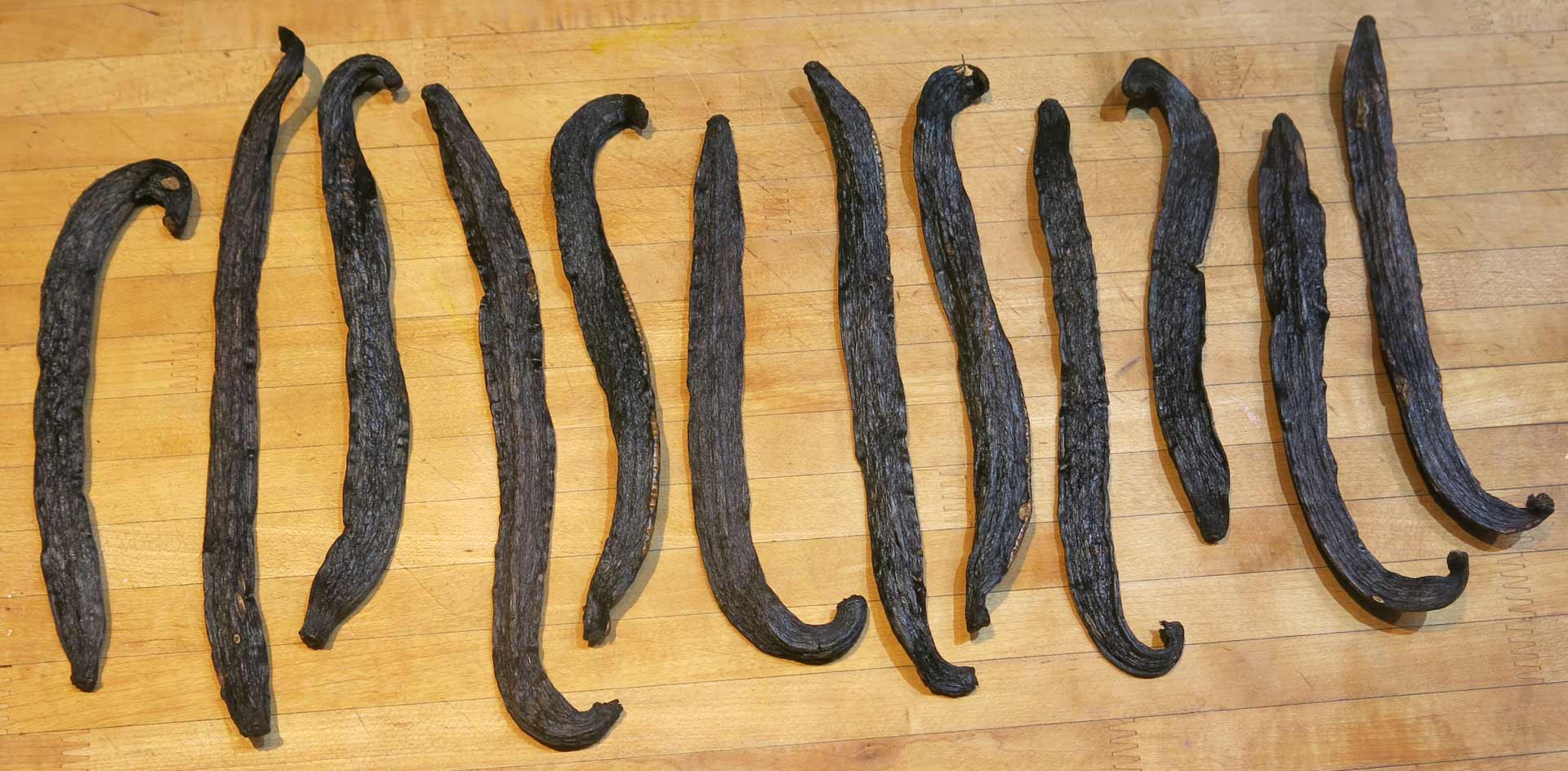 A cou­ple of months ago, I received an email from a a fel­low vanil­la grow­er in Peru named Ashley Britton. We have been exchang­ing knowl­edge and expe­ri­ences since then, and it has expand­ed my think­ing about what vanil­la is and how it can be grown.
Ashley is grow­ing vanil­la in the moun­tain­ous rain for­est region of San Martín in Northern Peru. In that area, the vanil­la orchid that is found grow­ing wild is vanil­la pom­pona, a species of vanil­la that ranges from south­ern Mexico through north­ern South America. That rep­re­sents rough­ly the same range as vanil­la plan­i­fo­lia, the main species for agri­cul­ture, which we grow here on Kauai. San Martín is known for its orchids, and they are fea­tured in the tourism of the area as well as pro­vid­ing a local agri­cul­tur­al product.
Pompona vanil­la was the first vanil­la to be record­ed by west­ern­ers and export­ed as a fla­vor­ing. It was grown com­mer­cial­ly, but was even­tu­al­ly sup­plant­ed with vanil­la plan­i­fo­lia because the lat­ter got bet­ter yields in a plan­ta­tion set­ting. Pompona vanil­la remains a wide­ly used fla­vor­ing in the regions where it grows nat­u­ral­ly: Peru and parts of south­ern Mexico. These days, it is almost com­plete­ly unknown out­side of these areas.
Continue read­ing

Pompona Vanilla from Peru